London has 4 attractions which are accepted as UNESCO World Heritage sites. These sites are Westminster Palace, Royal Botanic Gardens, The Tower of London, Maritime Greenwich.
Buckingham Palace
Built in 1703 for the Duke, was the house of Queen Victoria as well. This glorious palace is on top of the list of tourist attractions. At the same time, a palace is a place in which Queen II. Elizabeth and the Duke of Edinburgh live. You can watch the Changing of the Guard process as well. Buckingham Palace can be reached from Green Park or Victoria.
London Eye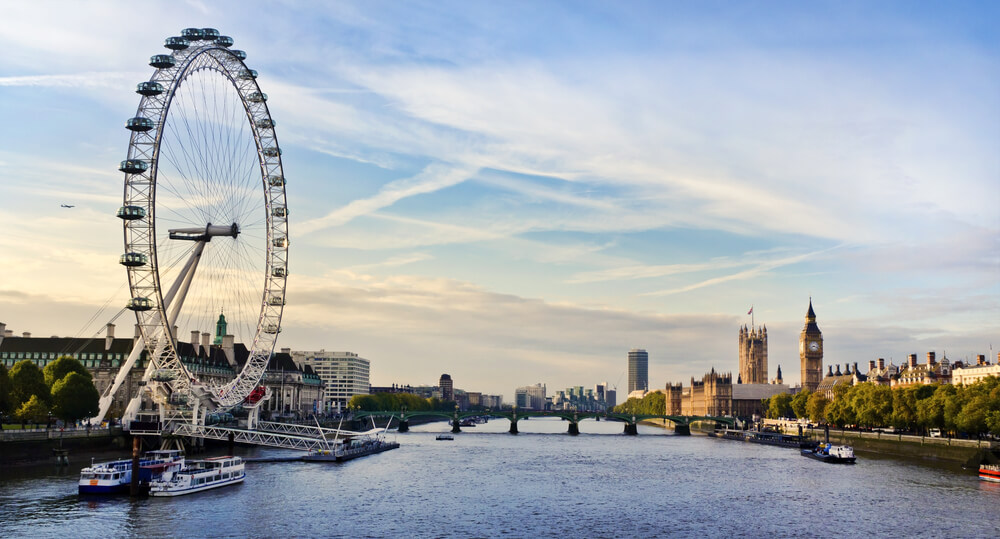 The third-most biggest wheel in the world London Eye is the symbol of London. Seeing the whole city from the London Eye is a great experience. London Eye is located near the Thames River. Adult tickets cost 14.50 pounds whereas it is only 7.25 pounds for children. (for 2020)
Westminster Palace
With its other name, House of Parliament is the symbol of magnificence and nobility. Its gothic style emits an atmosphere of elegance and makes the palace an attraction that must be seen. This breath-taking palace can be visited on Saturdays during the months of July and August. It can be visited by a guided tour as well. It can be reached by Tube's Westminster line.    
Tower Bridge
The capital of the United Kingdom and England, London has always been famous for its Tower Bridge. This magnificent bridge connects the two sides of Thames. Inside, you can learn about the building's construction process. It can be reached by Tube. Tower Hill line will take you to this great place. Entrance for adults costs 9.80 pounds. The ticket for children costs 4.20 pounds. It can be entered without any fee with London Pass (for 2020)
Hyde Park
A massive park located in the center of London, Hyde Park is the home of nature. Each day, Londoners who are tired because of the city's rush, visit Hyde Park and have a breather.
Located in Westminster Abbey, the park was once a place where kings used to hunt. Now it is a beautiful place that can be visited by everyone without any fee. Visiting Hyde Park is a must if you are going to have a trip to London. You can reach Hyde Park by using Metro.