Amman has plenty to offer for every interest. The city has one of a kind historical attractions, great cultural features and striking natural beauties. Amman is a popular tourism destination and welcomes millions of tourists annually.
The Amman Citadel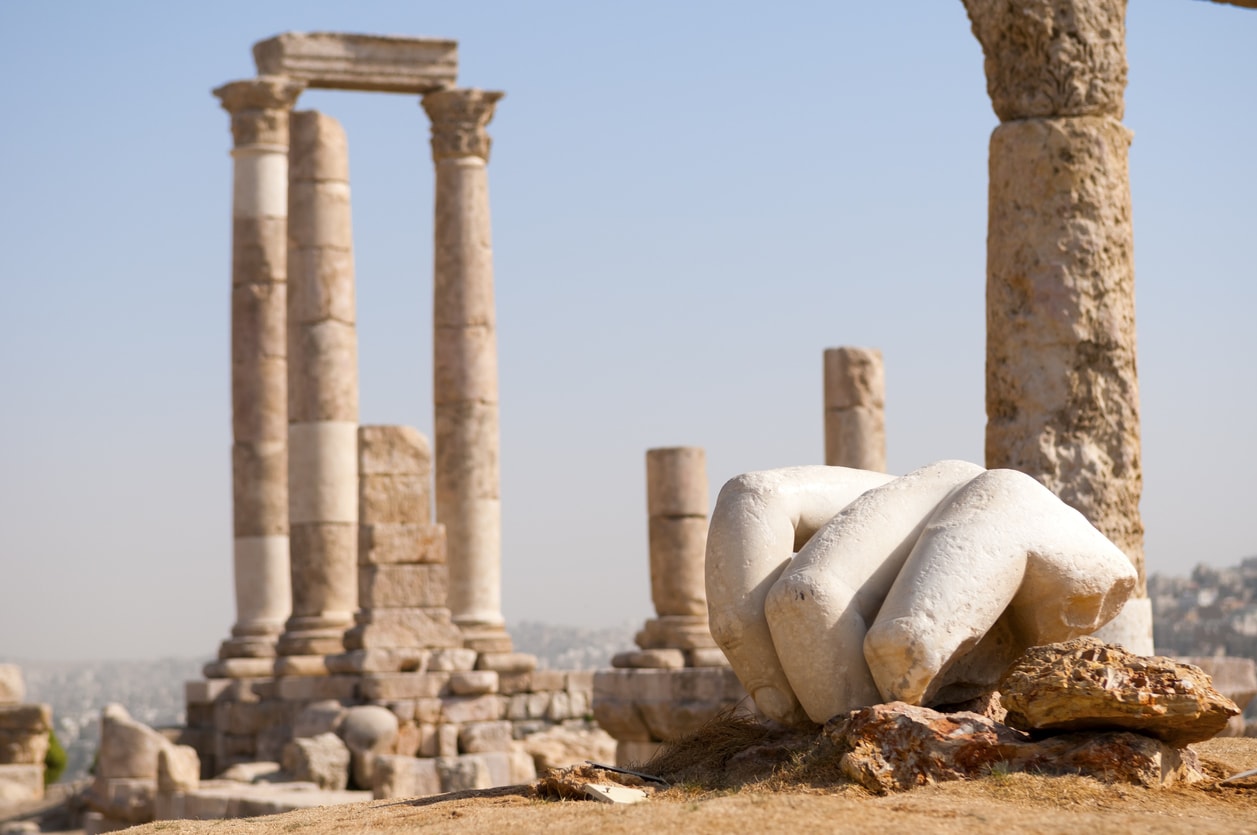 The Amman Citadel is the historical site of the Amman. The citadel is home to significant artifacts and monuments from various civilizations such as Rome and Byzantine. Jordan Archaeological Museum is also located in here. The Amman Citadel is located on the top of hill Al Qala and overlooks the all city. 
Jabal al-Weibdeh
Jabal al-Weibdeh is the neighborhood of art in Amman. There are many cafes, galleries, painted murals and also historic sites. The neighborhood offers an interesting perspective on the past and the future of the city. Jabal al-Weibdeh is located twenty minutes walking distance from the Amman Citadel.
Roman Theatre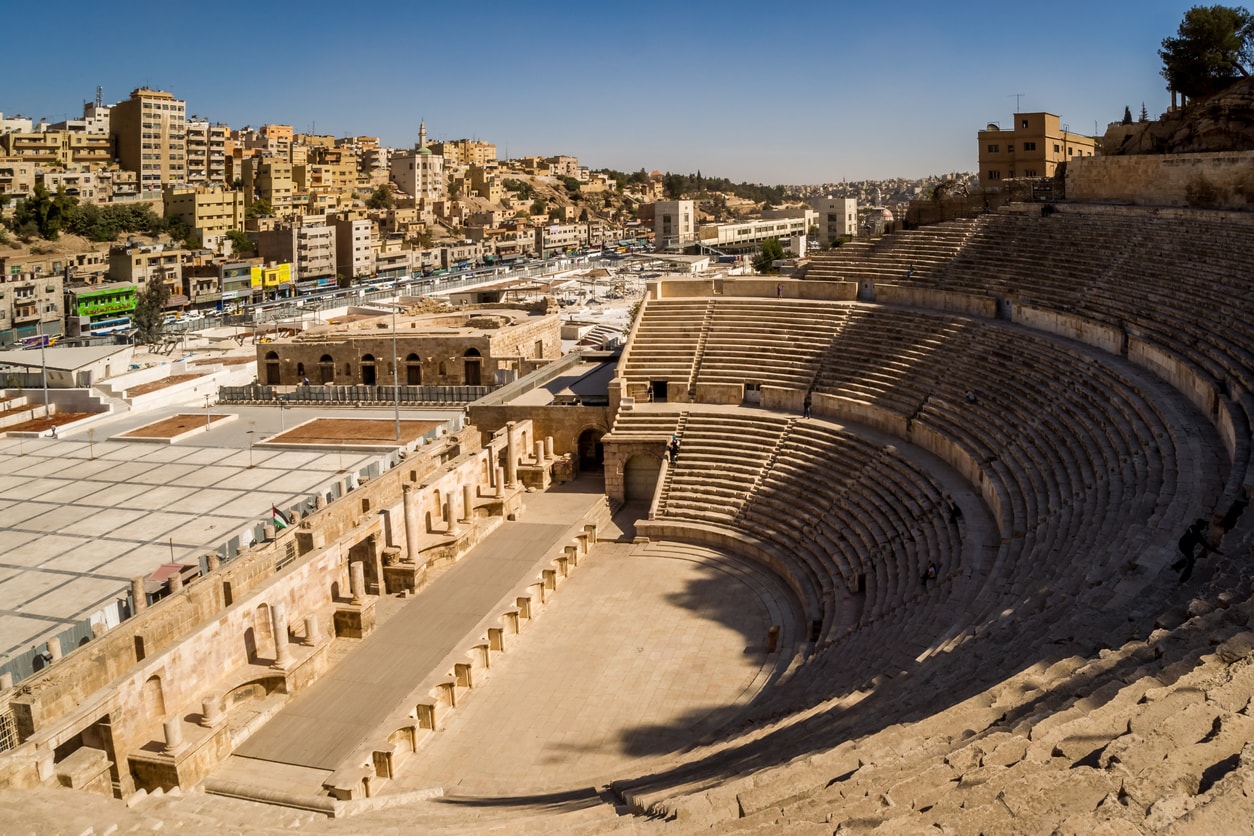 Roman Theatre is a historic 6.000 seat amphitheater built in the 2nd century. The amphitheater is in very good shape and still in use as a concert hall. The famous landmark is located in the city center.
King Abdullah Mosque
King Abdullah Mosque is the jewel of modern Jordanian Architecture. The mosque was built in 1989 and famous with its beautiful blue mosaic dome. Visitors can enter if they follow the dress code. 
The Dead Sea
The Dead Sea is the lowest spot on earth. It is 400 meters below sea level. The sea is fairly clean and it is possible for you to swim in there. Dead Sea is located 45 minutes away from the city center.