This city, which has been an important point on the Silk Road in the past, is one of the frequented places of many tourists with its history, attractive city form, and nature.
Ala-Too Square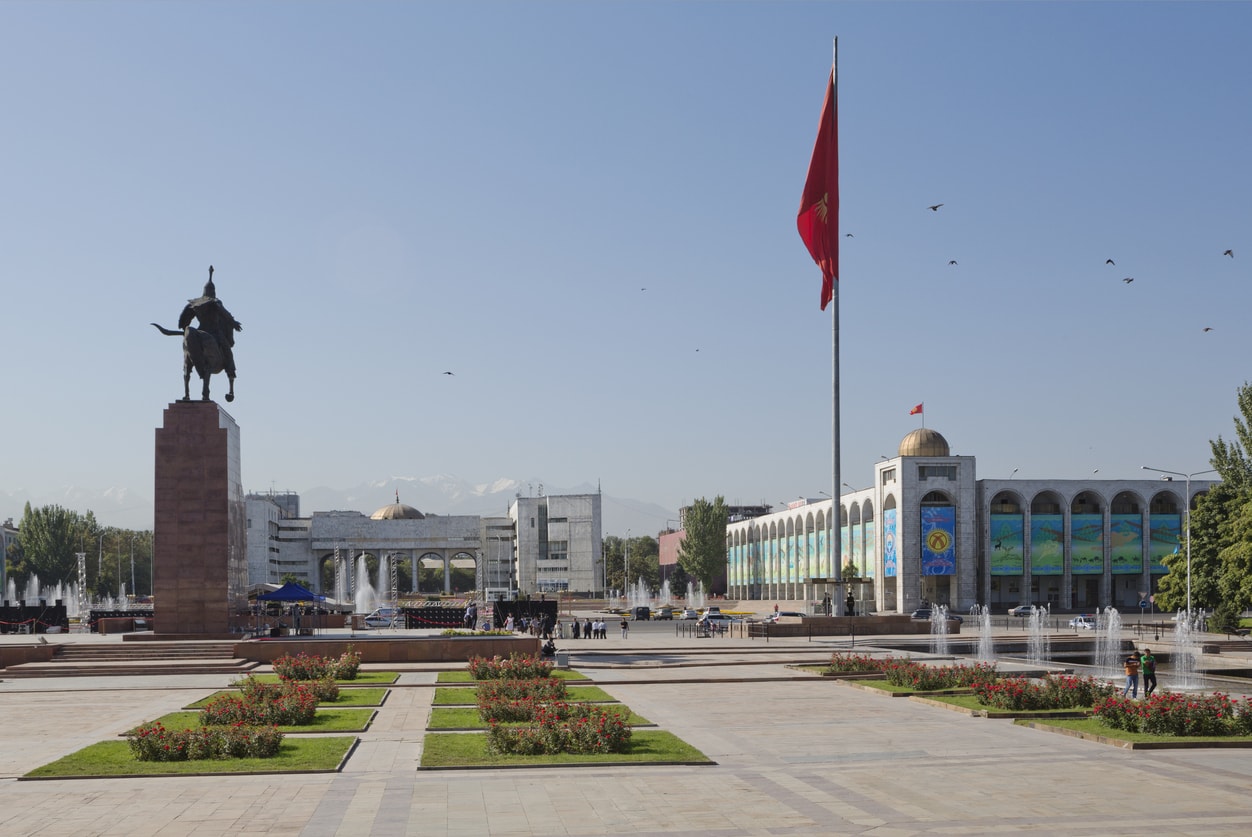 Ala-Too Square is the main square and the center of Bishkek. The square where the statue of Lenin was located before now has the statue of liberty. In the square where state events and festivals are held, also a memorial ceremony for the famous Kyrgyz writer Chingiz Aitmatov was held in 2008. Ala-Too square can be a nice place to start when exploring the Bishkek.
Osh Bazaar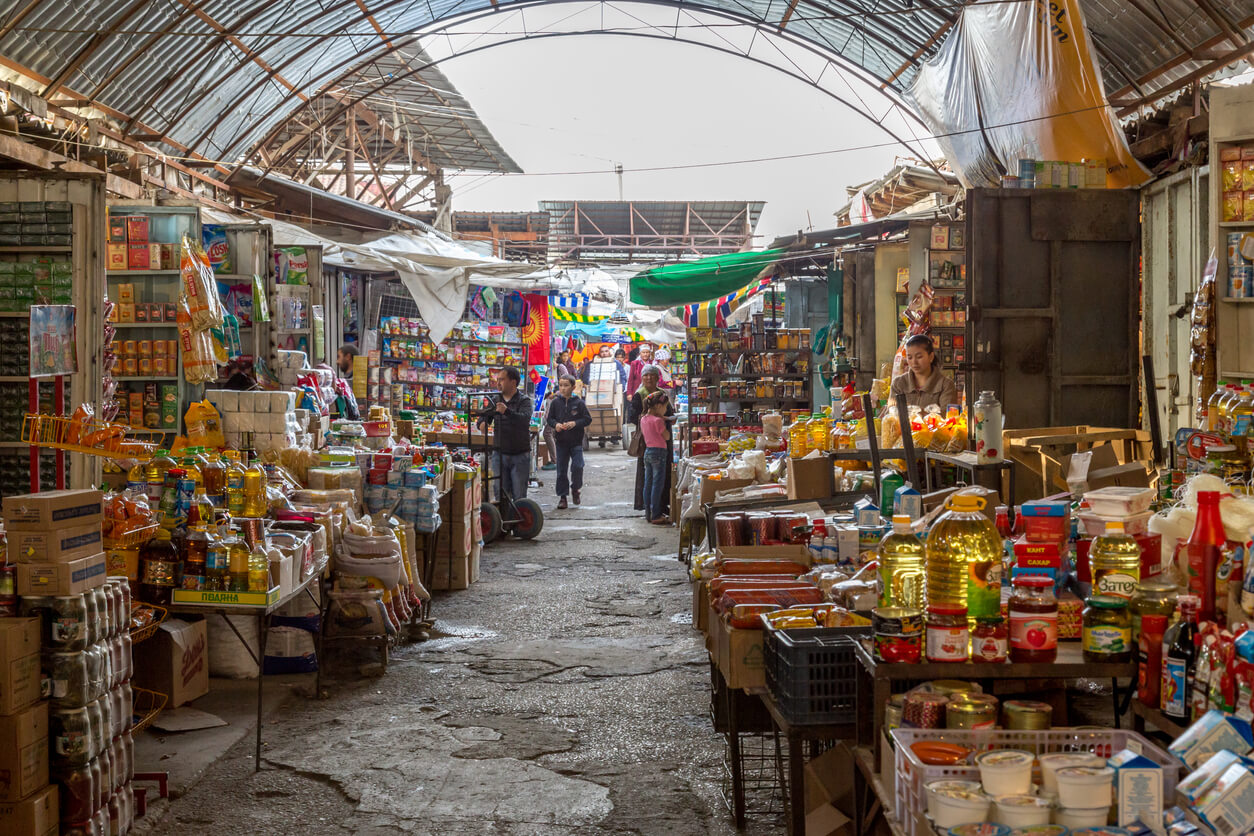 Osh Bazaar is Bishkek's most famous bazaar and is located on the west side of the city. It is famous for the freshness of meat and dairy products sold in the shops inside. There is also a separate section on the south side of the bazaar where clothes are sold. In this part of the bazaar, you can find different traditional Kyrgyz clothes which you can buy as a souvenir of Bishkek.
State History Museum
Between the Parliament building and the Ala-too square, the State History Museum is the best place to see the city's history. In the museum, there are various works belonging to the Soviet Union times, and valuable artifacts of Kyrgyz history and culture. This museum is one of the city's most important locations where you can learn about the city's history and culture.
The Russian Orthodox Church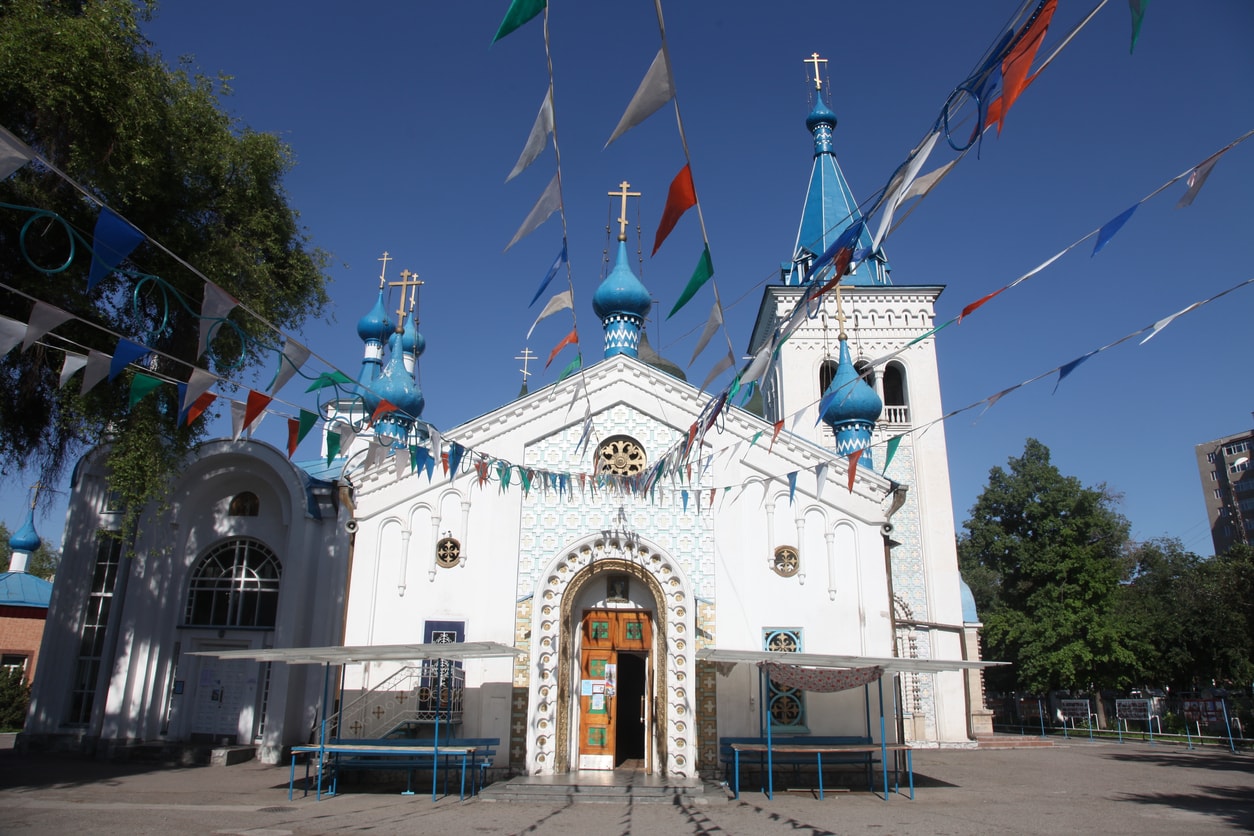 The Russian Orthodox church in Bishkek is the largest Orthodox church in Asia. With a capacity of 2500 people, it is a proof that Orthodox faith is still widespread in the region. The construction of the church was completed in 2015.
Mikhail Frunze Museum
It was built in the name of Mikhail Frunze, who was born in Bishkek and was one of the important military commanders of the Red Army during the Russian Civil War. The museum contains the belongings of Mikhail Frunze and his soldiers and documents and photographs from those times. It is one of the points we recommend to visitors interested in the history of the Soviet Union. The museum entrance fee is 50 KGS and is open between 10:00 and 17:00 on all days of the week except Monday.
Ala Arca National Park
Ala Arca National Park, located about 40 km south of Bishkek, has one of the rare forests in the region. Located in the highlands of the God Mountains, the national park is home to many species of plants and animals. Alpinada Camping and Climbing Festivals are held on May 1st in the park, which is a popular place for campers, skiers and climbers. Those who wish to explore natural beauty of Bishkek are recommended to spend a day in this park.