Frankfurt, is in many ways a global financial capital. Its historical face still endures, however, many old and small buildings stand across the giant skyscrapers. 
Römer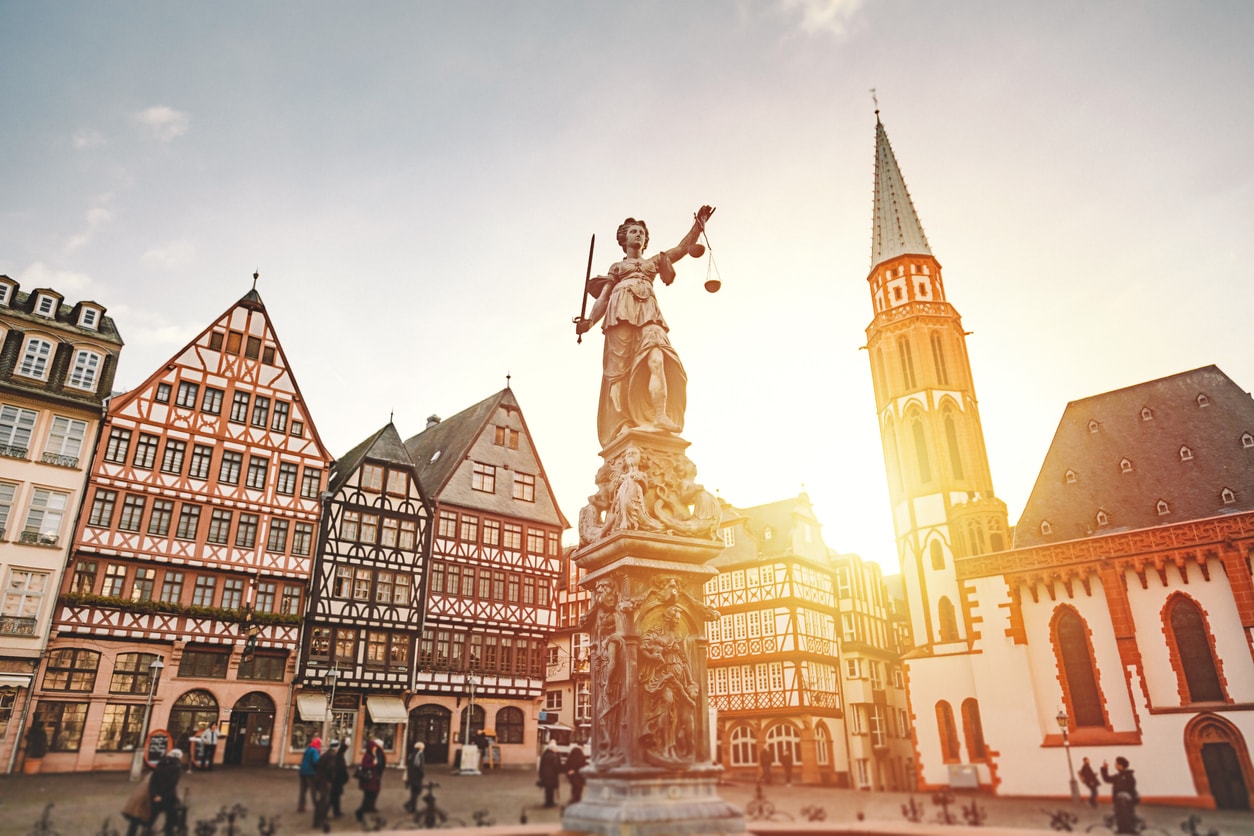 The Römer is probably the most important landmark in Frankfurt. Located in the heart of Altstadt, Oldtown, the Römer has been the rathaus, city hall, of Frankfurt for over 6 centuries. Named after the Römer family, a family of powerful merchants who sold the building to the city council in 1405, the Römer still serves as an administrative building.
Palmengarten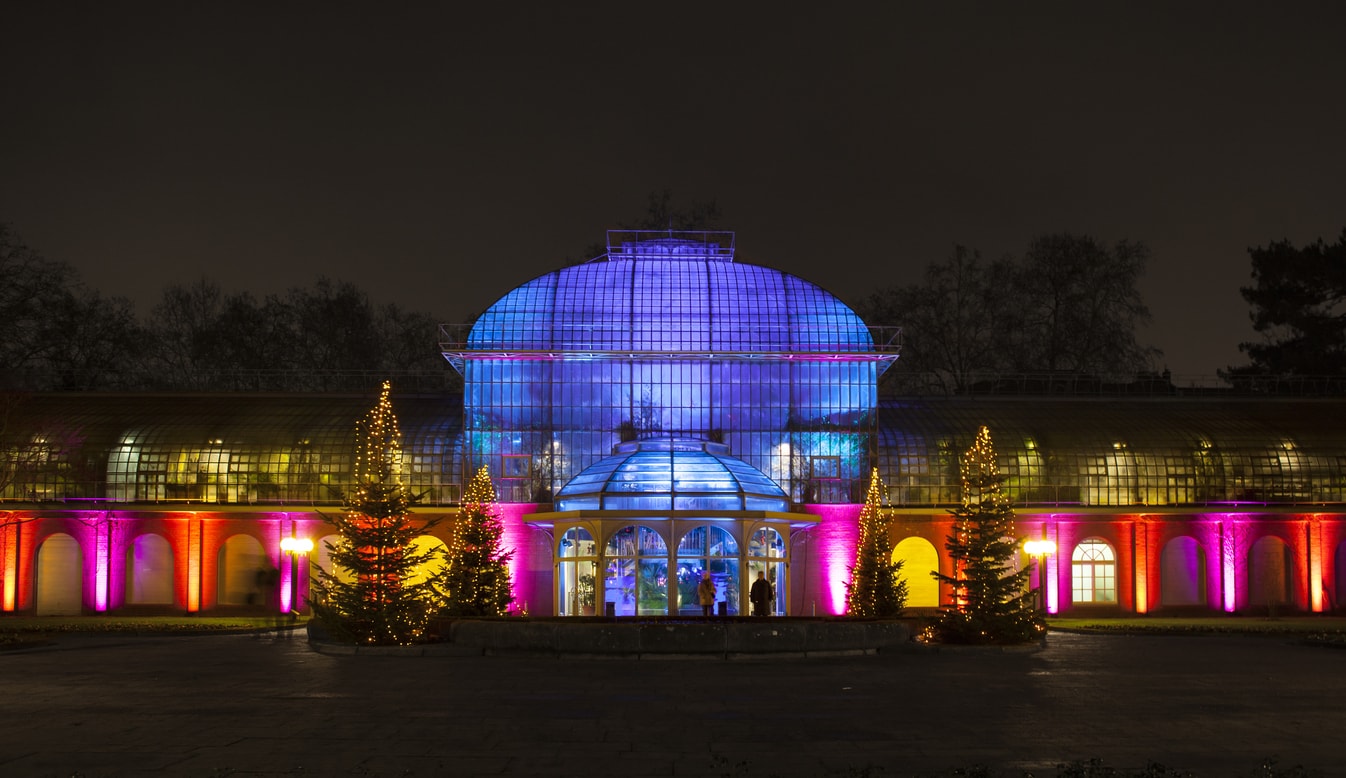 The Palmengarten is a huge botanic garden owned and maintained by the local Johann Wolfgang Goethe University. It has a very extensive collection of flora from all around the world and is very popular with the tourists.
Main Tower
Main Tower is the only skyscraper in the city to have a public viewing observatory. The building is actually two adjacent connected towers: The smaller one has a rectangular shape and was designed in the 1970s architectural style; the taller tower is circular in shape and its exterior is entirely blue glass. This is a much-recommended site to visit, because the view from the building is simply breathtaking. 
Goethe House
This is the Goethe family estate, and the house where Johann Wolfgang von Goethe was born, spent his early life and it's also where he penned The Sorrows of Young Werther and where he started writing Faust. This house and the building next door make up the Goethe Museum, where visitors can see Goethe's study room and desk as well as the rest of the house.
Frankfurt Cathedral
Frankfurt Cathedral, the official name of which is the Imperial Cathedral of Saint Bartholomew (Kaiserdom Sankt Bartholomäus), is a Gothic Catholic church. Despite being called a cathedral, it was never truly a cathedral because it never served as a bishop's seat. Despite this technicality, it is still as glorious as any cathedral, its spire, 95 meters tall, is an especially wondrous work of art. This is also where the Holy Roman Empire's Prince-Electors met and voted on the new Holy Roman Emperor. In addition to this, the Frankfurt Cathedral was also the place where the newly elected Holy Roman Emperors were crowned for over three hundred years.