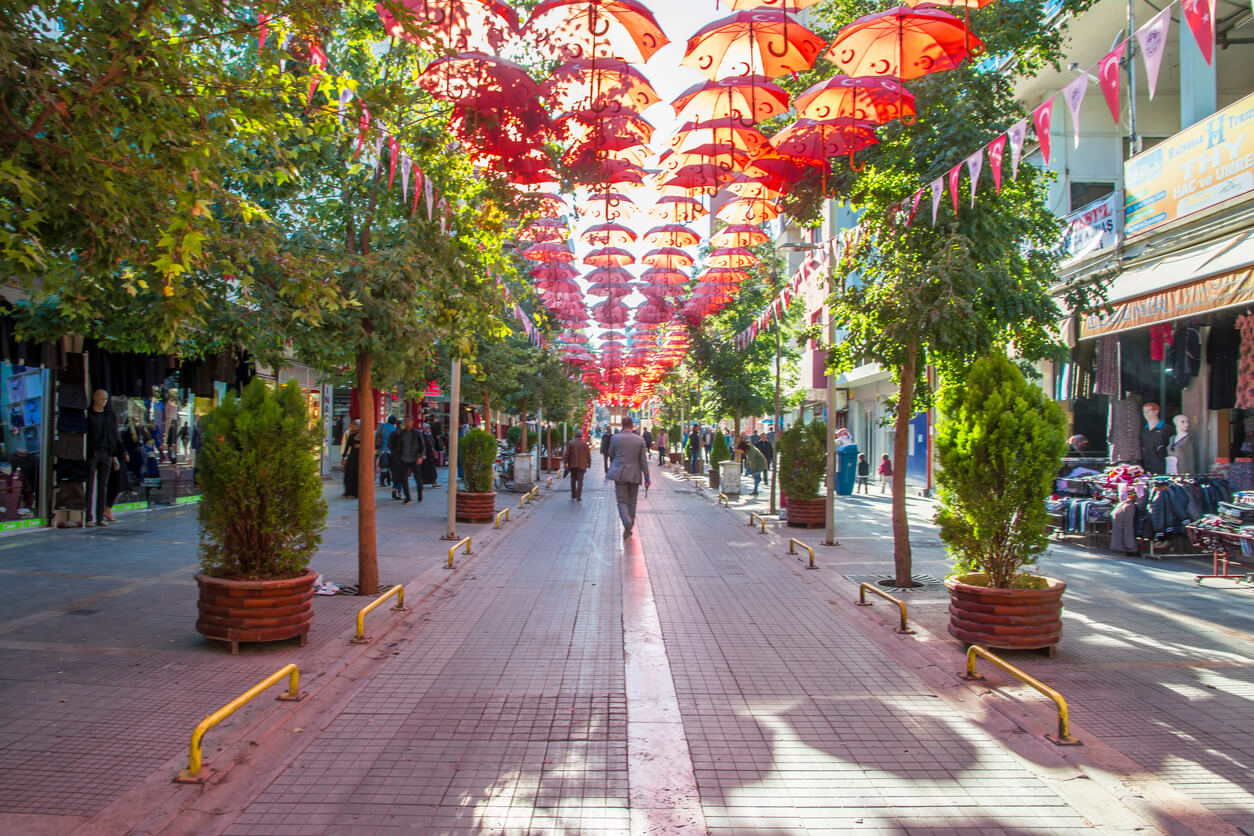 Malatya is famous for its traditional handicrafts and there are historical markets where you can find amazing souvenirs for your holiday in many parts of the city. You can go to big shopping centers in the city center, but we recommend you to visit first the Sire Bazaar, Esnaflar Bazaar, and Bakircilar Bazaar. Malatya is famous for its carpet and kilim weaving. You can find beautiful carpets and rugs specific to Malatya in the stores in the mentioned bazaar places. Another artifact famous for its handicrafts is wooden studded shoes. The craft, which has been brought to the present by many masters, is produced only in one place today. One of the most traditional items you can buy from Malatya, you can buy shoes from Erol Hakan Usta in Arapgir.
Apricot is one of the things that come to mind when we speak of Malatya and you will find the best apricots in the Sire Bazaar. We can say that your Malatya trip will be meaningless without visiting this bazaar and trying apricot products. 
Bakircilar bazaar is one of the historical bazaars of the city and you can find the most beautiful souvenirs belonging to Malatya.