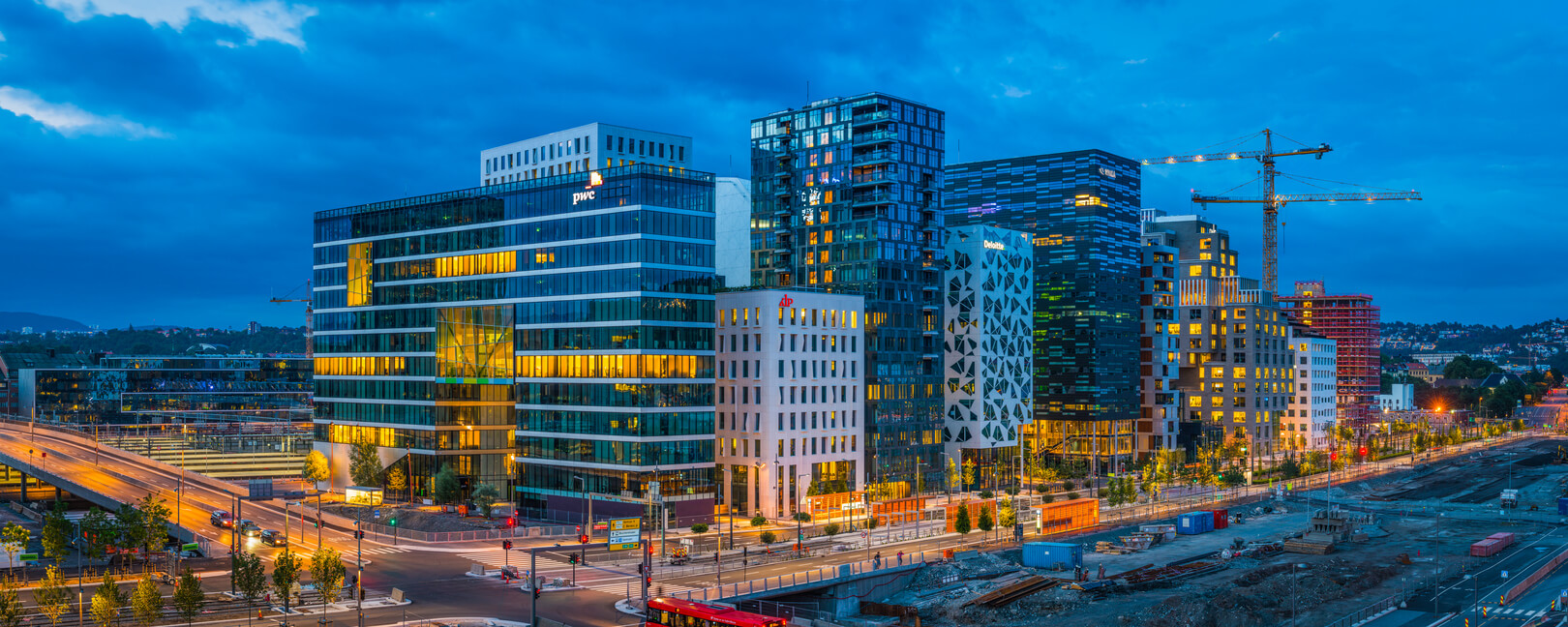 There are many accommodation options for every budget in Oslo and the overall quality of hotels is high.
If you are in Oslo to enjoy its everyday life and vibrant culture, it is recommended for you to stay in hotels around the Oslo Central Station. The hotels in the district are walking distance away from the famous Karl Johans gate. 
If you are looking for a calmer vacation, it is best for you to stay in hotels near Majorstuen and Homansbyen districts. These hotels are close to the city center but still away from the daily hassle of the city.
There are also many designer hotels in Oslo that promises a unique experience. One of them is Lysebu hotel which is located 30 minutes from the city center and offers amazing ski tracks and outdoor facilities.