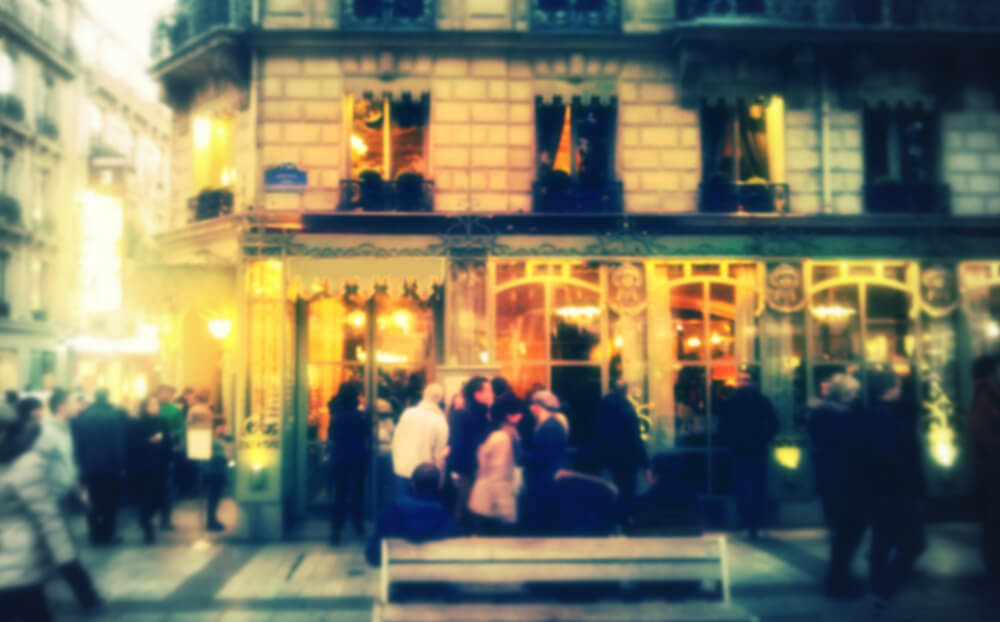 Paris never sleeps. So it is possible to spend a great night in any place, any time. Champs-Elysées is a great spot for great night clubs, bars or for quiet, peaceful bistros. 
But most of the tourists and Parisians prefer Montmartre as it is full of wonderful restaurants with wonderful views. Even a walk in the streets of Montmartre is a great thing to do at night. You can just stop by and enter a jazz club or you can find a nightclub to dance all night. 
The Latin Quarter and St.Germain des Pres are some other regions where you can have a great night. Le Lido, Crazy Horse Salon and Les Foies Bergere are quite famous in Paris but you should make a reservation before you go.