Kharkiv is famous for its wide streets, historic buildings and Soviet-era monuments. The city center is very rich in 19th-20th century attractions. Although a big part of the city was destroyed during WWII, it was rebuilt in a very short time. In the old town, you may find a lot of museums, churches, parks and monuments. Here are the most popular places that you should visit.
Freedom Square

This square is located at the heart of the city. It was built in the early 20th century when Kharkiv became the capital of the Soviet Socialist Republic of Ukraine. Freedom Square has been the center of the city since it was built. Today, official festivals, festivals and concerts are held in this square.
Kharkiv Art Museum
Kharkiv Art Museum is the most famous museum in the city and one of the most famous museums in Ukraine. In the museum, paintings and sculptors of Ukrainian and worldwide famous artists are exhibited. The museum collection contains more than 20,000 valuable pieces.
Intercession Monastery
Located in Kharkiv city center, the monastery is the oldest building in the city. It has been established in 1689. Preserved to today, the building was designed in the style of traditional Ukrainian three-domed churches. Its architecture was considered as one of the seven wonders of Kharkiv. The monastery was damaged during WWII and was restored in the early 1990s.
Shevchenko Garden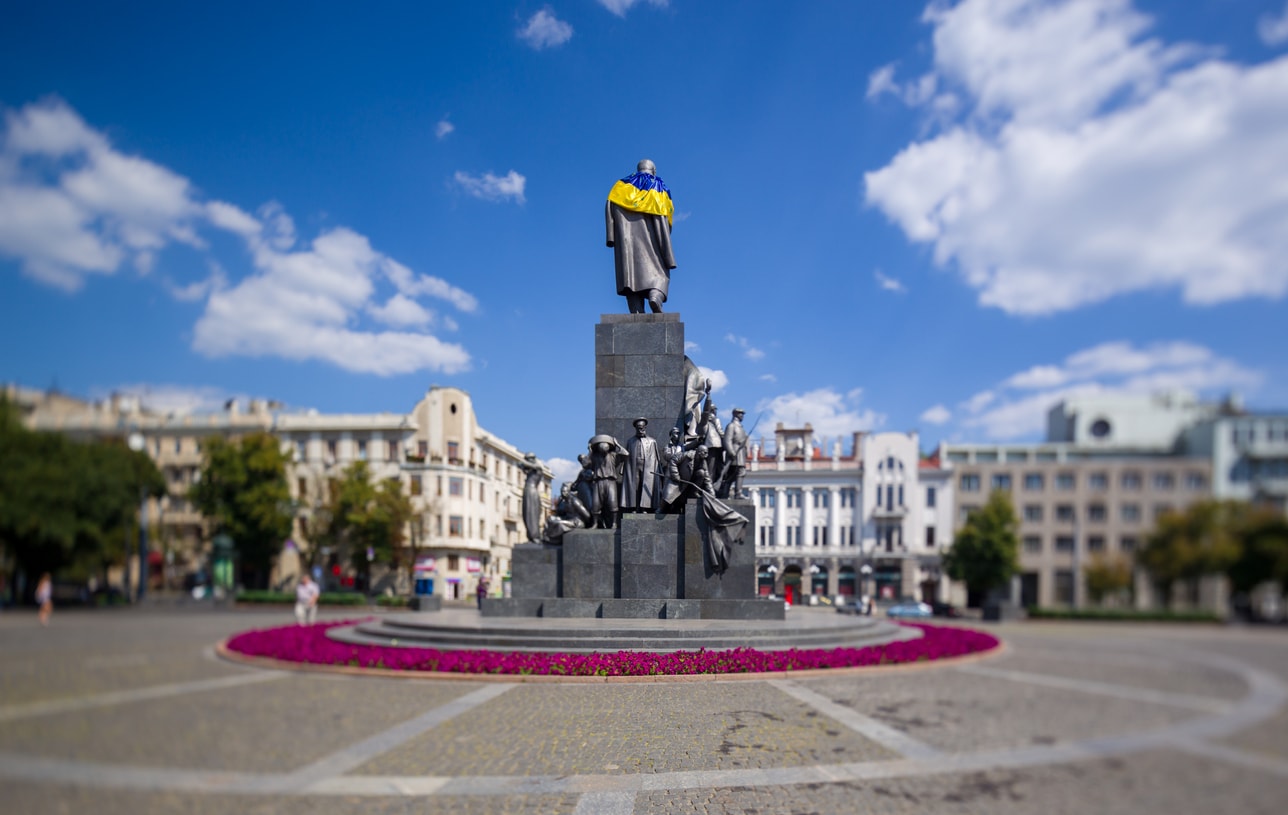 The magnificent Shevchenko garden is the oldest and largest park in Kharkiv. The park includes beautiful green spaces, important monuments, playgrounds and the Kharkiv Zoo. It was created by the founder of Kharkiv University, Vasily Karazin, between 1804-1805. Every summer, natural flower exhibitions are organized in the garden. 
Assumption Cathedral
It is the oldest Orthodox Cathedral in Kharkiv. Located in the old town, it served as the main worship center for the Orthodox Church. The building reflects the neoclassical style.